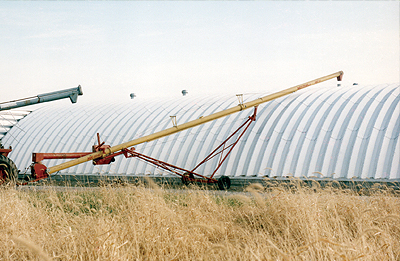 Transferring Grain
With the top of the ventilator removed, grain transfers into your new steel building by means of an auger.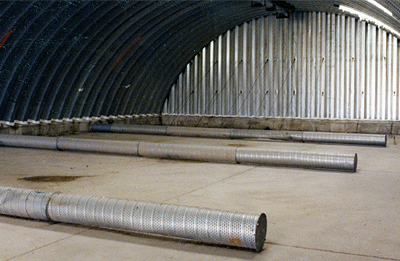 Aerator Tubes
The installation of aerator tubes helps to alleviate the build-up of heat during crop storage.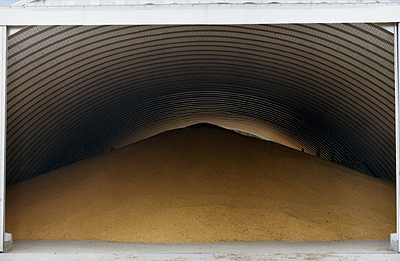 No Supports Required
Grain is stored in your steel building with no supports required at the roof and sides.